OCI (Online Client Interface) Data Access Solution
With an OCI login and password, TSS clients can securely access, view and print their detailed service and certification records - 24 hours a day, every day. If you're not yet using TSS' OCI data access solution, we invite you to CONTACT your TSS representative to learn more about how this powerful tool can benefit you.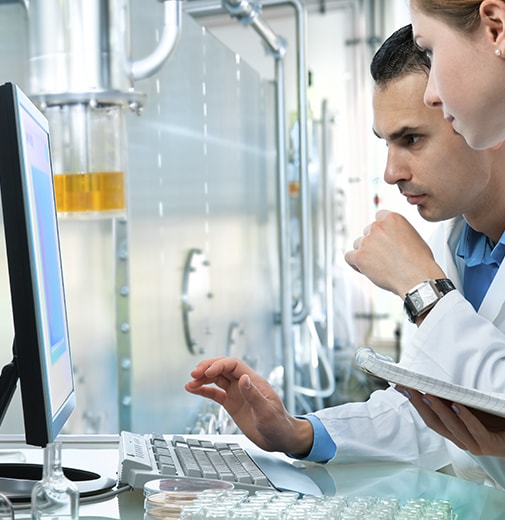 OCI Benefits:
Easily maintain accurate, quality controlled certification records
Minimize production downtime
Conveniently schedule & track preventative maintenance intervals
Reduce your administrative costs
OCI Features:
Users can search and sort records by: principle investigator, contact, building, room, unit manufacturer and type using our OCI online client interface data access solution
A secondary sort by principle investigator, contact, building, room, manufacturer, model, hood type, serial number or test dates can be conducted
Users can view equipment and certification detail pages that contain customer information, equipment information and certification details
eData certification reports include details of the certification process
Contact TSS to find out how you can take advantage of our online data tracking solution.
eData
TSS' eData is a 21 CFR Part 11 compliant application designed to provide a secure, paperless means of collecting, transferring and tracking critical field data generated through TSS' testing and certification services.
This proprietary field data collection software ensures our clients receive accurate testing and certification services and reports by allowing TSS technicians to view and edit service order details in the field, reference TSS' full library of SOPs and testing standards, and generate customizable certification reports. Further, the validation of eData enhances our ability to enforce quality control through every aspect of the testing and certification process, from data collection to the delivery of the final test report.
Quality Control Benefits:
TSS' OCI online client interface data access solution is compliant with current 21 CFR Part 11 industry standards
Secure electronic signature implementation
A mature software development life cycle and commitment to quality software development practices
Additional Benefits:
Validated eData updates are easily and promptly distributed
eData can function offline and synchronize seamlessly when connectivity is restored
Technicians can quickly access, download and print quality checked service reports and validated certification data
No manual calculations or handwritten paperwork to prolong the testing and certification or quality control processes
CONTACT TSS today to find out how you can deliver on eData potential. Put our FDA compliant data management solutions, OCI options and highly trained technicians to work for you.