TSS Family of Companies has earned its reputation as being a leading independent testing, inspection, calibration, and certification service providers in the United States, in part, to the vision and direction of its senior leadership team. While providing nationwide coverage and comprehensive capabilities with industry leading expertise our commitment to our customers, our Values and the TSS Family of Companies Strategy never wavers.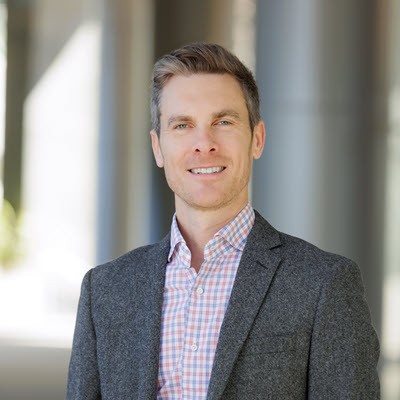 Marc Boreham
President and Chief Executive Officer
Marc Boreham is President and Chief Executive Officer of the TSS Family of Companies. He is a senior industry executive with an extensive background in life sciences and a strong track record in service businesses. Marc joined TSS in 2021 as company President. Prior to joining TSS, Marc worked at Agilent Technologies for 20 years in various positions, including leading the Enterprise Services Division and Agilent's 3000-strong, global field service team. His experience includes working in the UK, the United States, and mainland Europe, and global management responsibility in 30+ countries. Much of his early career was in the corporate development space leading both acquisition transactions and integrations.
Brent Hart
Vice President of Strategic Initiatives
Brent Hart is the Vice President of Strategic Initiatives for Technical Safety Services. He started as a technician at TSS nearly 18 years ago. With a background in Engineering Physics and Mathematics, Brent worked his way up through the field and operations team to eventually become CEO of our portfolio. He understands every aspect of the certification business and is working directly with the leaders at Evergreen and AL-TAR to leverage his experience to support and foster their growth. He is most excited to bring all the companies together as one team and increase opportunities for the advancement of all employees as we continue our growth trajectory as the nation's leading service provider.
Keith Taub
Chief Financial Officer
Keith Taub is the Chief Financial Officer of the TSS Family of Companies. As CFO, he is the lead for our FP&A, Accounting, and Acquisition teams. With 34 years as a finance executive, Keith has extensive experience in both public and private equity backed companies. Keith has held senior leadership positions at Comcast, VP Finance/Market CFO, Area VP Operations and Division VP Finance. Prior to joining the TSS Family of Companies, Keith was the Chief Financial Officer for Tachus LLC.
Morgan Hulsey
Vice President / General Manager of Technical Safety Services
Morgan Hulsey is the Vice President / General Manager for Technical Safety Services. She started with TSS in 2013 as a Technical Writer and later moved into Project Management where she specialized in Validation and Commissioning. Morgan developed a national Project Management team before directing and managing TSS' Technical Writing and Data Quality teams to implement scalable processes. She looks forward to leading growth strategies for TSS and supporting national initiatives for the TSS Family of Companies.
Kyle Bonura
Vice President of Human Resources
Kyle Bonura is the Vice President of Human Resources for the TSS Family of Companies. Kyle is responsible for developing and executing a progressive employee experience and rewards strategy in alignment with the vision, mission, and values of the organization. He is passionate about people in general and business strategies that clearly align employees at all levels with the goals and success of the company. After spending 5 years in Finance, he has held previous Human Resources positions with Qualcomm, HP, and Zions Bancorporation.
David Heiger, Ph.D.
Vice President of Marketing
David leads Product Management and Marketing for the TSS Family of Companies. He has over 30 years of marketing and sales experience in Life Sciences and Applied Laboratory Markets and has held leadership positions across services, instrumentation, and software businesses. Prior to joining TSS in 2023, David was at Agilent Technologies where he was most recently Associate VP of Global Marketing for CrossLab Services and Americas Sales Director for Laboratory Informatics. David has a master's degree in chemistry and a Ph.D. in Analytical Molecular Biology.
Doug Myers
Vice President / General Manager of Evergreen Medical Services
Doug Myers is the Vice President / General Manager for Evergreen Medical Services. He has been in the service business for 30+ years and is passionate about delivering exceptional service and products to our customers. Doug has held leadership positions in different arenas of business - from a large family multi-location business to the corporate setting to most recently as Director of Sales and Operations at ARTEC Environmental.
Ed Williams
Chief Information Officer
Ed Williams is the Chief Information Officer of the TSS Family of Companies. He has over 20 years of leadership experience in Information Technology, and recently led the IT organization for a mid-size field services organization that spans the US and Canada. His experience in global organizations includes healthcare, business process outsourcing, and retail. Ed looks forward to leading the IT organization through TSS' strategic growth and digital transformation.
Daniel Frasier
Vice President / General Manager of Cornerstone Commissioning
Dan is the Vice President / General Manager for Cornerstone Commissioning. He is a registered professional engineer in four states. After earning his bachelor's degree in Aerospace Engineering, he worked as a sales engineer for heating, ventilating and air conditioning systems, focusing on laboratory control systems, and worked for Phoenix Controls Corporation as Marketing Manager, where he authored books and articles on environmental controls for vivarium and laboratory facilities. He serves on multiple laboratory facility standards committees. Dan's passion for making buildings meet owner's project requirements combined with his contracting and engineering background resulted in the establishment of Cornerstone Commissioning in 2001. The firm has commissioned over 900 mission critical facilities, more than 250 of which are BSL-3 or higher containment.
Christopher Lawler
Vice President of Operations
Chris is the Vice President of Operations. Prior to joining TSS, Chris worked at Agilent Technologies for 25 years in many positions, including the building and leading of the Service Operations Teams that drove sustained margin growth and business scalability. Preceding Chris' leadership in the Service business, he developed his operational breath through leadership roles spanning order fulfillment, customer service, and ecommerce.
Luis Rodriguez
Vice President of Sales
Luis is the Vice President of Sales for the TSS Family of Companies. He will leverage his proven track record of growth through developing successful partnerships to expand our customer base and ensure we meet our organic growth targets. Luis comes to us with over 30 years of experience in the healthcare and life science industry with extensive experience in laboratories, clinical engineering, and field services. He was most recently the VP of Sales and Marketing at Renovo Solutions, a healthcare and life science laboratory equipment service asset management company. Before that, he has worked for Beckman Coulter, GE Healthcare, ThermoFisher, and even owned and operated his own laboratory service company.
Scott Fulwider
Vice President Sales Operations
Scott is the Vice President of Sales Operations for the TSS Family of Companies. He leads designing & scaling the sales channel and optimizing sales' team operational efficiency across the TSS FoC. He joins us from Agilent Technologies where he led the Agilent instrument service product marketing team that was responsible for product development, WW pricing and sales channel management for a global $1B business.