TSS Family of Companies has earned its reputation as being a leading independent testing, inspection, calibration, and certification service providers in the United States, in part, to the vision and direction of its senior leadership team. While providing nationwide coverage and comprehensive capabilities with industry leading expertise our commitment to our customers, our Values and the TSS Family of Companies Strategy never wavers.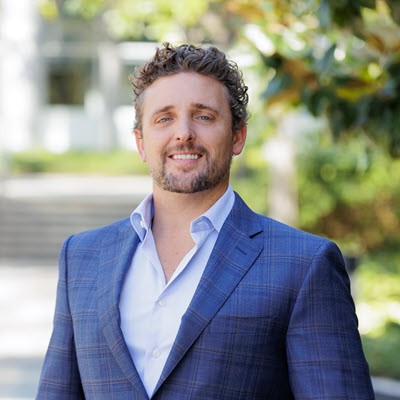 Brent Hart
CEO
Brent Hart is the CEO of the TSS Family of Companies. He started as a technician at TSS nearly 18 years ago. With a background in Engineering Physics and Mathematics, Brent worked his way up through the field and operations team to eventually become CEO of our portfolio. He understands every aspect of the certification business and is working directly with the leaders at Evergreen and AL-TAR to leverage his experience to support and foster their growth. He is most excited to bring all the companies together as one team and increase opportunities for the advancement of all employees as we continue our growth trajectory as the nation's leading service provider.
Marc Boreham
President
Marc Boreham is President of the TSS Family of Companies and has a remit to work across the businesses on strategy development, scale through process and system enhancement, employee engagement, and the integration of new acquisitions. Marc comes to us from Agilent Technologies where he led Agilent's global field service team of 3500 employees. Marc's very excited by the journey the TSS Family of Companies is on and looking forward to supporting the team. Marc is originally from London and is currently based in Denver, CO.
Christopher Kuhl
Chief Financial Officer
Christopher Kuhl is the Chief Financial Officer of the TSS Family of Companies. He is responsible for the complete oversight of our Accounting, Acquisition, and Finance teams. Christopher's experience in the finance industry began with PricewaterhouseCoopers where he spent over 7 years in managerial roles before advancing his career with XPO Logistics. At XPO, Christopher served as the Assistant Controller, Director of FP&A, and VP of Finance.
Morgan Hulsey
Vice President / General Manager of Technical Safety Services
Morgan Hulsey is the Vice President / General Manager for Technical Safety Services. She started with TSS in 2013 as a Technical Writer and later moved into Project Management where she specialized in Validation and Commissioning. Morgan developed a national Project Management team before directing and managing TSS' Technical Writing and Data Quality teams to implement scalable processes. She looks forward to leading growth strategies for TSS and supporting national initiatives for the TSS Family of Companies.
Kyle Bonura
Vice President of Human Resources
Kyle Bonura is the Vice President of Human Resources for the TSS Family of Companies. Kyle is responsible for developing and executing a progressive employee experience and rewards strategy in alignment with the vision, mission, and values of the organization. He is passionate about people in general and business strategies that clearly align employees at all levels with the goals and success of the company. After spending 5 years in Finance, he has held previous Human Resources positions with Qualcomm, HP, and Zions Bancorporation.
Eric Sparks
Vice President of Business Development
Eric Sparks is the Vice President of Business Development for the TSS Family of Companies. He drives execution of the TSS Family of Companies business plan across companies and new business strategy. Eric has been in the business for 25 years lead an incredible team at Biotech Balancing.
Doug Myers
Vice President / General Manager of Evergreen Medical Services
Doug Myers is the Vice President / General Manager for Evergreen Medical Services. He has been in the service business for 30+ years and is passionate about delivering exceptional service and products to our customers. Doug has held leadership positions in different arenas of business - from a large family multi-location business to the corporate setting to most recently as Director of Sales and Operations at ARTEC Environmental.