Airflow Visualization for Controlled Environments
Controlling the environment in a cleanroom, clean zone, or controlled environment unit requires careful attention to air filtration and flow. The best way to understand and maintain the critical airflow patterns and pressurization of your controlled environment is to visualize and document the air patterns. Technical Safety Services is pleased to offer airflow visualization for cleanrooms and controlled environments, with studies tailored to meet your specific needs.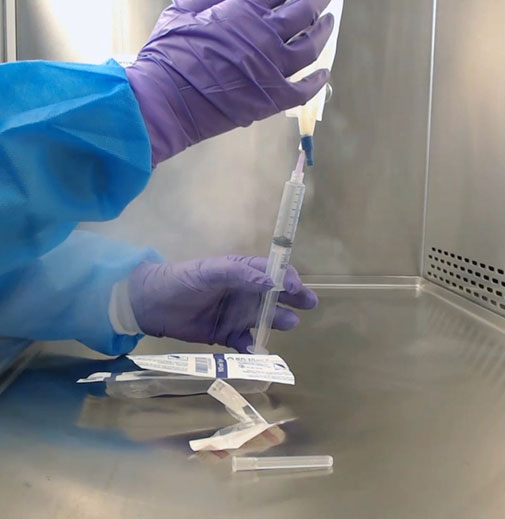 Our experienced technicians will execute our TSS SOP to digitally record static and dynamic airflow patterns in and around your controlled environment, paying special attention to the unidirectional airflow over critical equipment and process areas. To address the specific concerns of your facility or project, TSS will define study methodology, generate facility specific airflow visualization protocols, determine equipment to be utilized and report on both expected and observed results.
All video will undergo a high level of quality control review and analysis by our quality control and technical writing teams. A formal summary report and indexed copy of collected video will be provided for project closure. This report will summarize both the test procedures and recorded outcome.
TSS will tailor our airflow visualization services to suit your specific project needs. And with our capability of using liquid nitrogen, dry ice or glycol fog, TSS can guarantee airflow visualization services that deliver the quality you require.
Put our unparalleled quality and experience to work for you today. Contact TSS to schedule our airflow visualization study services and shed some light on the airflow patterns in your controlled environment.
Contact TSS online or call 800-877-7742 to discuss your specific needs and to schedule service.