The technical writing team at Technical Safety Services (TSS) is integral to our commitment to quality. Our team provides a variety of technical writing services to support your quality system requirements. TSS' technical writing service provides quality documentation; a critical component in cGMP auditing and compliance.
Every technical writer on our staff maintains extensive knowledge and expertise in TSS field-testing procedures. Furthermore, TSS technical writers maintain a thorough understanding of the standards that impact each client and are available to provide direct and meaningful feedback regarding field data and test results. We are especially attentive to cGMP requirements — tailoring our technical writing services to ensure that audits proceed as smoothly as possible with the required documentation.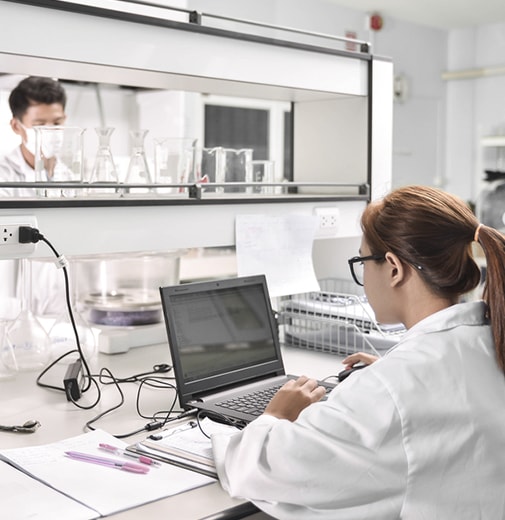 Formal Reports
Ensuring that your technical writing projects are accurate and well-written is crucial. The documentation you provide during an audit or for compliance must be free from ambiguity and make all information as clear and concise as possible. This is why choosing TSS as your technical writing company is perhaps the best choice you could make. Our expertise in cGMP validation means we know how to prepare these reports to ensure the best overall results across a broad spectrum of industries within the biotechnology, pharmaceutical, medical device and nanotech sectors.
Our technical writing team generates report documents designed to withstand the harshest audit scrutiny. A formal report from TSS provides context to field documentation and coalesces field data and test results into a single document that meets ISO standards, GMP requirements and clients' needs. Reports include test procedures, applicable standards, all collected data and testing results, diagrams representing critical testing locations, and calibration certificates for every piece of crucial equipment used in the field.
Additional Technical Writing Services
Generation and review of validation documentation: Meet regulatory requirements with comprehensive documentation and review of every step of your validation process — including planning, R&D, testing, implementation and change documentation.


Creation and revision of SOPs: In addition to regulatory compliance, SOPs can be a critical component of personnel productivity as a "single source of truth" for process requirements. TSS' industry and regulatory expertise delivers quality, successful SOP development and review.


Documentation consulting services: Our technical writing services and writers are prepared to meet any documentation need you may have, including and beyond those mentioned above. Once you've identified the specific needs of your service or product, contact us to discuss the best approach to documentation and how we can assist.
Go into your next audit with the confidence of industry-leading technical writing expertise. Let TSS provide clear documentation of your processes and regulatory compliance. Call 800-877-7742 or CONTACT US online to learn more.