Clean Bench Certification and Maintenance
TSS offers comprehensive testing, certification and maintenance of unidirectional flow devices (also known as laminar flow unit testing or clean bench certification). Our skilled technicians are authorized to perform warranty repairs for all major equipment manufacturers. All laminar flow hood testing and clean bench testing is performed in accordance with established TSS SOPs, which we update to remain compliant with applicable federal and international safety guidelines, current good manufacturing practices [cGMPs], and our own ISO 9001-certified quality system.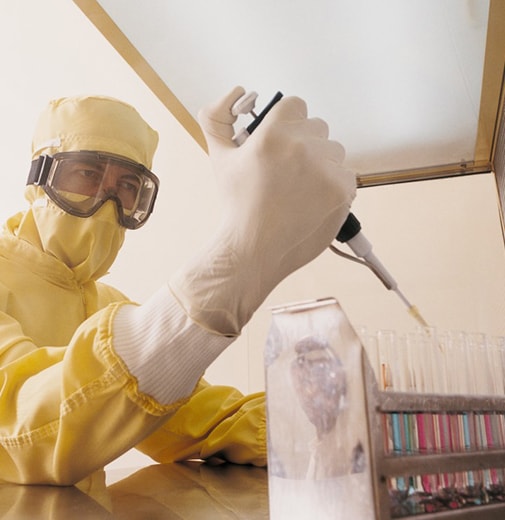 Laminar flow unit testing/clean bench testing and certification are performed in accordance with IEST and manufacturers' specifications.
Primary tests include:
HEPA filter integrity testing – documents leakage or defects and demonstrates that no contamination will enter the work area through the supply filter
Airflow velocity profile – documents the air in the work area is unidirectional and performing as designed, preventing cross contamination
Light testing – ensures fluorescent lighting levels are sufficient to prevent operator fatigue and UV lighting operates adequately
Optional tests include:
Non-viable particle counting – performed in accordance with ISO 14644-1 or EC Annex 1 and reports the amount of particulate, if any, within the work zone
Vibration testing – ensures product is not subject to damage due to vibration
Sound testing – verifies hood operation/usage will not contribute to worker fatigue
Make TSS your first call for all your controlled environment needs. We specialize in clean bench testing and certification. Contact us at 800-877-7742, or directly at our nearest REGIONAL OFFICE, to discuss your specific needs and to schedule service.