Some of the most powerful tools in the lab today are the smaller footprint units for genomics and analytical optics devices. TSS offers the range of services needed for your thermal cycler, spectrophotometer, and plate reader.
From single-cuvette and single tube cavity to full 96 and 384-well calibrations, we have a plan and service to meet your specific needs.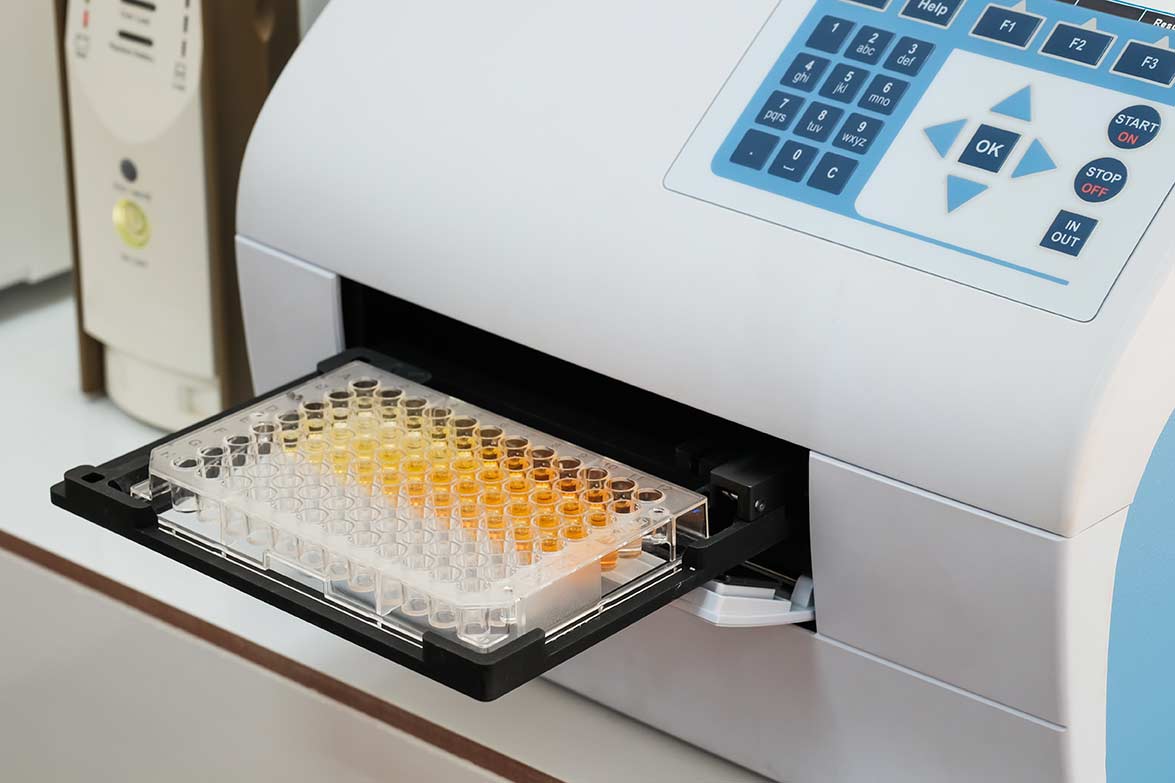 Thermal cycler calibrations offer the required data for block uniformity to compare to manufacturer's specifications but also critical overshoot and undershoot information for denaturation and annealing temperatures for the added data to support your PCR processes. The make/model of the device is not a factor in TSS service, giving the flexibility to compare yields across all brands used in your lab.
TSS' ASHI-compliant calibration offers this same information across all 96 wells simultaneously for histocompatibility customers and others with more stringent requirements.
Spectrophotometer calibrations check linearity of absorbance across visible and UV spectra and confirm wavelength accuracy and baseline noise. If your lamp is nearing its end-of-life, we can replace it at a fraction of the cost of the manufacturer, providing the "post-repair" calibration results as a benchmark for optimal performance.
Plate Reader calibration protocols cover fluorescence and luminescence in addition to absorbance, providing complete performance data on multi-mode readers. Whether your reader is a standalone or part of a high-throughput automated liquid handling platform, we provide the peace of mind for this crucial optics platform.
Many of our 400+ nationwide network of technicians have factory training from major OEM's in the optics and thermal cycler field.
For additional information about TSS' Thermal Cycler, Plate Reader, and Spectrophotometer Services— and our full suite of services — please call 800-877-7742 or CONTACT the TSS regional office nearest you.