Thermodynamic Calibration Services
Proper calibration and maintenance of thermodynamic equipment is a fundamental task that yields precise, accurate, repeatable results — no matter the mission of your facility. From the mundane (refrigerators, freezers, laboratory thermometers and water baths) to more sophisticated items (autoclaves, ovens and high-throughput thermal cyclers), precise temperature control and monitoring are crucial for ongoing success.
Whether your lab is engaged in research, development, teaching or manufacturing, careful calibration of equipment — including any and all items of thermodynamic equipment — is essential. From simple laboratory thermometers, to more sophisticated resistance thermometers, to thermocouples for use in extreme conditions, we have the knowledge and experience to ensure that your crucial thermodynamic components are properly calibrated and operating as expected.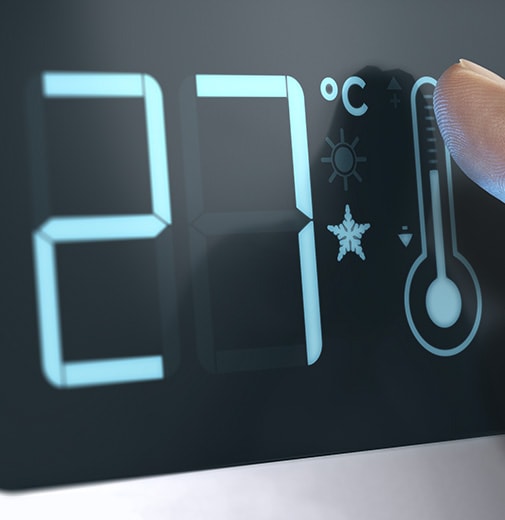 Decades of Distinguished Service and Enviable Reliability
For nearly fifty years, TSS' calibration laboratory has worked to ensure every piece of equipment we use to test and certify cleanrooms and controlled environments is calibrated to NIST traceable standards. Now, let us put our experience to work for you.
Whether you require autoclave calibration, certification of the precision and accuracy of your resistance thermometers, or documentation of the proper functioning of any environmental chambers you may be using, TSS specializes in providing thermodynamic calibration services for your laboratory equipment.
One Source — Multiple Services
With our one-source testing, certification and thermodynamic calibration services, our clients save time and money. We enable them to resume operations with renewed assurance that all their mission critical equipment is operating to spec. Our thermodynamic calibration services for lab equipment conform to ANSI Z-540, ISO 17025, and TSS' own ISO 9001-certified quality system. And all calibrations are GxP compliant.
TSS calibrates the following equipment:
Autoclaves
Chart recorders
Dew pointer
Environmental chamber
Freezers and cryo-freezers
Hygrometers/psychrometers
Laboratory thermometer
Lyophilizer
Refrigerators
Resistance thermometer
Temperature controller
Thermocouples and thermometer indicators
Thermocycler
Ovens
Water baths
The list of equipment above is only a portion of our full calibration scope. If you have equipment that is not listed above, or would like more information about TSS' full suite of services, please call 800-877-7742 or CONTACT the TSS regional office nearest you.