Technical Safety Services offers microbiological environmental monitoring services to assist our clients with their critical cleanroom and controlled environment quality assurance programs. Environmental monitoring in microbiology facilities is crucial for the confirmation — and maintenance — of high-quality environmental conditions. Careful, consistent microbiological environmental monitoring enables facilities to identify situations that may require correction, ideally before any potential contamination-related issues may emerge.
We support our clients' environmental monitoring needs by offering flexible, comprehensive monitoring programs that sample room pressurization, temperature, relative humidity and non-viable particulates, as well as assess microbial sources, potential contamination and control problems within their facilities. In a word, our microbiological environmental monitoring services are comprehensive.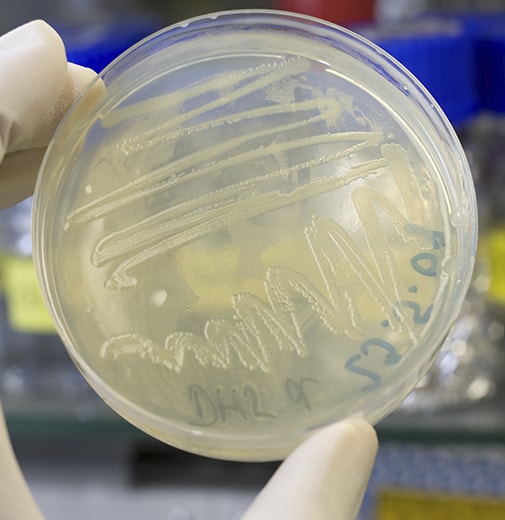 TSS employs a variety of industry-standard collection methods to suit clients' sampling needs. We offer environmental monitoring of microbiology through methods that conform to ISO, USP and ASTM specifications. Testing is performed using calibrated NIST-traceable sampling equipment and validated microbiological media. All testing and laboratory work performed by TSS undergoes TSS' quality assurance scrutiny to ensure accurate, affordable and timely results. For quality assurance and audit purposes, results are formatted and detailed in a formal report.
Microbiological environmental monitoring services offered:
Establishment of action and alert limits with analysis of microbial and particulate trends
Fungal growth and identification
Gram stain
Microbial growth and monitoring programs
Microorganism identification
Non-viable particulate testing
Passive and active viable air sampling
Room pressurization, temperature, and relative humidity testing
Viable air and surface sampling
Compressed gas/air system testing
Contact TSS today to discuss your specific needs or schedule service.
With every service call, TSS offers you the peace of mind that comes from knowing we have you covered — reliably, consistently and efficiently, with:
responsive service to minimize downtime
customized documentation and technical writing services
online access to your equipment inventory and certification
the assurance of an ISO 9001-certified quality system
Contact Us