From calipers to pin gauges, Technical Safety Services provides NIST traceable calibration services for all your critical equipment. Our one-source testing, certification and calibration service saves our clients time and money by eliminating the need for multiple vendors. In fact, most calibrations can be performed while our technicians are on-site, which lessens turn-around time.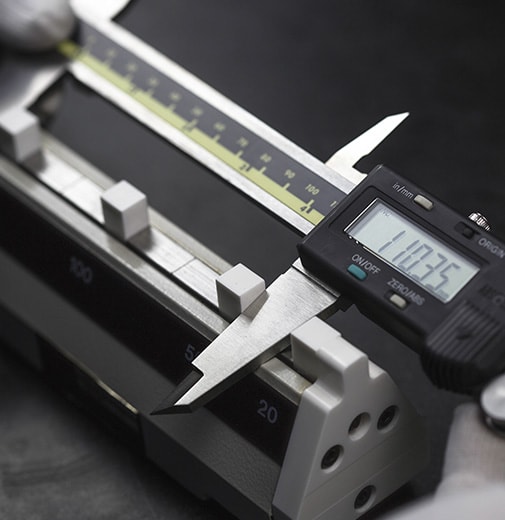 Our dimensional calibration procedures conform to ISO 17025 and TSS' ISO 9001 certified quality system. Equipment calibrations are performed in accordance with manufacturers' and TSS' SOPs. All calibrations are traceable to NIST standards and are GxP compliant. Customer specifications can also be incorporated into the calibration procedures for internal quality control.
In laboratory environments, precision and accuracy are critical. This means the tools used to make measurements must meet the highest standards. Our caliper calibration services as well as capabilities for other hand instruments ensure they will be reliable when they are needed. When you turn to us for micrometer calibration, caliper calibration or expertise for any other type of this equipment, rest assured that these instruments will always provide the most accurate results.
TSS calibrates the following equipment:
Calipers
Micrometers
Rulers
The list of equipment above is only a portion of our full calibration scope. If you have tools that are not listed above, or would like more information about TSS' full suite of services including calibration for other types of lab equipment, please call 800-877-7742 or CONTACT the TSS regional office nearest you.