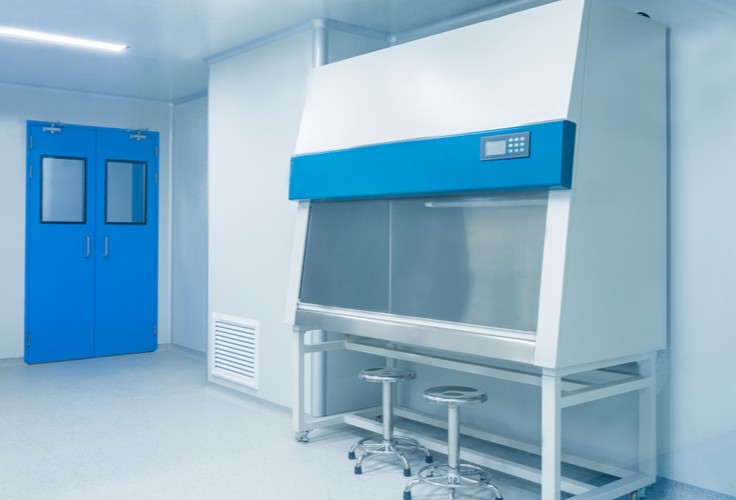 Biological safety cabinets are one of the primary safety measures in any laboratory setting that deal with microbes and infections agents. These secure, ventilated enclosures ensure that when handling potentially dangerous contaminants, laboratory workers are kept safe and isolated from fumes and the spread of hazardous particles.
To maintain the necessary levels of protection, biological safety cabinets must be regularly tested and certified, and they are subject to the NSF/ANSI 49 Standard. How often should biological safety cabinets be certified? Under normal circumstances, at least every 12 months. This should account for the baseline amount of "wear and tear" and handling that occurs over a year of cabinet usage. For certain scenarios, semiannual (twice-yearly) testing is required.
There are several other circumstances, however, under which cabinets should also be tested. When should biological safety cabinets be certified in the interim? Generally, they should be tested after any event that has the potential to affect the condition or performance of the equipment: major maintenance, accidents, replacement of HEPA filters, equipment or facility relocation, and after periods of extended shutdown, for instance.
What Does Biological Safety Cabinet Testing Entail?
Biological safety cabinet testing and certification involves several tests, some required and some optional, depending on the purposes of the testing and the standards that must be met.
Required certification tests typically comprise:
Inflow velocity measurements: Measures the intake airflow at the face of the unit to ensure biohazardous materials do not escape the cabinet where they would pose a risk to the operator or the laboratory and facility environment
Downflow velocity measurements: Ensures that airflow inside the work area of the cabinet is operating as intended and is not cross contaminating the work area within the cabinet
HEPA filter integrity testing: Checks the HEPA filter integrity by detecting any leaks, defects, or bypass leakage
Smoke pattern testing: Uses a visible medium to observe and verify proper airflow direction and containment

Site installation testing: Ensures units are properly installed within the facility in accordance with NSF and OSHA standards
Alarm calibration: Confirms that airflow alarms are properly set to indicate any unsafe conditions
Other tests may include:
Non-viable particle counting - for the purpose of ISO classification of a space, normally when patient safety is a concern
UV light testing - to provide a µW/cm² output of the light to calculate proper exposure time based on existing contaminants. An OSHA requirement when UV light is used for decontamination.
Electrical safety testing - to address possible electrical safety issues on units that are not UL listed
Fluorescent light testing, Vibration testing, or Sound testing - worker comfort and safety tests that can demonstrate if further safety protocols or repairs could be required
Why Must Biological Safety Cabinets Be Tested and Certified?
Biological safety cabinet testing and certification is a necessary practice for several reasons — primarily based on safety and facility integrity. Specific reasons to maintain certification include:
Lab worker safety: If safety cabinets are not working as intended — as defined by safety standards and certifications — lab workers are at risk for infection by dangerous microbes and other infectious agents, which can, in many cases, be life threatening. As a facility owner or manager, it is critical to take the responsibility of protecting your lab workers with the utmost seriousness.
Facility or environmental contamination: In addition to direct danger to lab workers, improper sealing or ventilation of cabinets can pose a danger to workers throughout the facility, as well as in the external environment.
Lost work: If lab work is determined to be contaminated, compromised or outside of approved, certified conditions, it is almost certain to be rendered unusable. Work must thus be redone after maintenance and recertification are complete, resulting in a significant waste of resources.
Lost time: If equipment certifications are neglected, lab facilities may be shut down for extended periods while equipment is maintained and brought into compliance. This lost time translates to significant lost investment for facility owners and managers.
Patent approval and maintenance: Patent submissions and maintenance are often dependent on verified, certified conditions. If development conditions are demonstrated to be outside of certification compliance, patent submissions and renewals may be at risk.
Reputational risk: If a facility exhibits even one of the scenarios described above, it may quickly develop a reputation in the scientific community for being a risky place to work or conduct business.
Technical Safety Services offers a wide range of biological safety cabinet (BSC)-related services, including testing, certification and interim maintenance to help your testing readiness. To learn more about how we can help you meet testing and certification standards every time, contact us today.