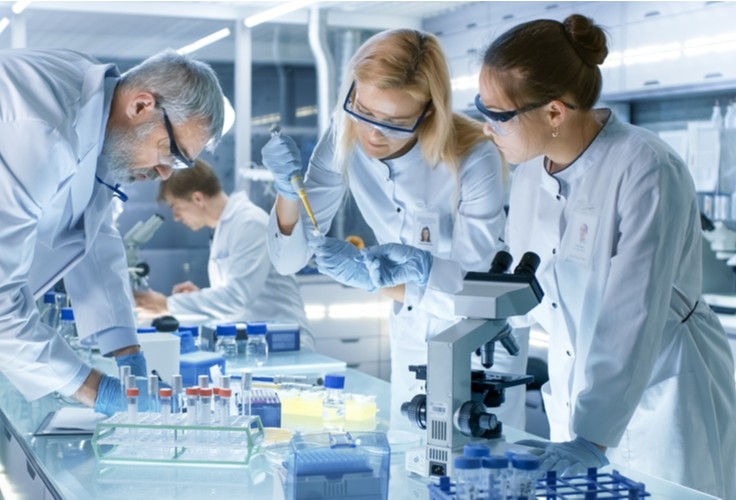 Moving is seldom a stress-free process. That's especially true when attempting to relocate a laboratory. While moving the contents of your home may be challenging enough, relocating a laboratory — whether it's to an adjacent space, across town or across the country — is considerably more challenging. For starters, there are stringent regulations to consider.
Regulatory Considerations
An alphabet soup of regulatory agencies — DOT, EPA, FDA and OSHA, among others — mandate a wide variety of hoops for you to jump through when relocating a lab. It can be confusing and stressful to stay abreast of all the regulations involved in transporting hazardous materials, for example. And don't forget that your laboratory probably contains delicate and expensive precision equipment. Safely moving delicate glassware or an expensive multi-channel analyzer is a complicated task.
Fortunately, Technical Safety Services offers comprehensive lab relocation services. While you may know us best as a trusted leader in laboratory testing and certification services, we also specialize in lab relocation. We can work with you to develop a sensible, workable facility closure plan that takes into account all the logistical and regulatory challenges associated with the lab-moving experience. Keep in mind that these stringent regulations are designed to protect both the public and movers from accidental exposures to potentially hazardous materials and substances.
If you plan on moving frozen biological specimens, you face one of the more difficult challenges associated with laboratory relocation. Maintaining steady, sufficiently low temperatures is crucial for sample integrity and transporter safety. Express shipment of samples packed in ice is one option, albeit a risky one. Unforeseen delays, unpredictable swings in local temperatures and other factors can all too easily conspire to make this option a gamble. A far more reliable alternative is to allow us to handle the logistics of this delicate task.
Planning Ahead
While it's natural to focus on cleaning out your old lab when moving, it's equally important to consider your new space and how it will accommodate your existing and future equipment and operations. It's important to ensure that infrastructure is in place to accommodate your needs for power, environmental handling, plumbing, storage and more. Some laboratories will need to maintain chain of custody during the transition, while others may need to plan for safe, non-disruptive live animal transfers.
After the move, you will need to focus on recalibration and recertification of all instruments. In short, whether your lab is big or small and whether you are moving across campus or across the country, lab relocation requires a carefully considered facility closure plan and equally careful implementation. It's also crucial that you properly satisfy the regulatory, compliance and documentation demands of a confusing array of agencies.
We Can Help
TSS has extensive experience providing facility decommissioning services, including generating relevant documentation. We will work with you to identify relevant regulations, then draft and implement a lab decommissioning plan that complies with ANSI/AIHA Z9. 11-2008 while satisfying all regulatory agency requirements.
Our responsive and knowledgeable technicians will work with you to minimize disruptions, smooth the transition from one site to the next and handle any decontamination issues at the former location.
While it may be tempting to try to move your laboratory piecemeal, in the long run it's probably less expensive — and risky — to entrust this thorny set of challenges to a single company that is experienced at coordinating the myriad moving parts involved in a safe, compliant and efficient lab relocation.
TSS can help streamline the lab moving process. For more information, contact us here, or call 1-800-877-7742.