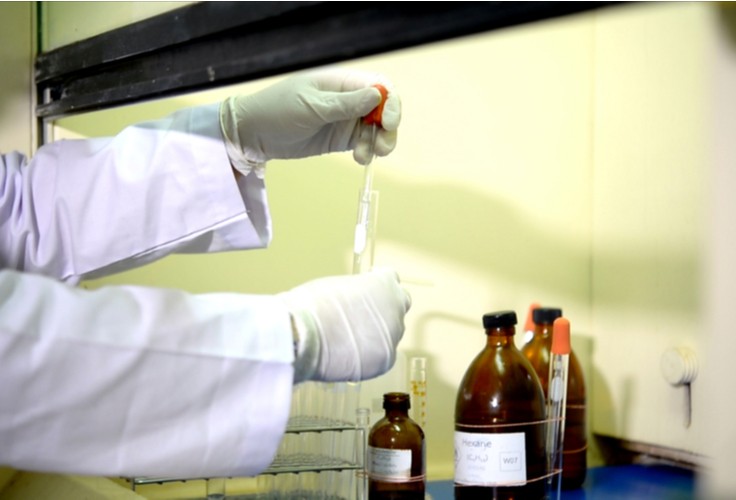 Chemical fume hoods are an integral part of laboratory safety, and a malfunctioning hood could prove disastrous to workers interacting with dangerous chemicals and fumes. A trade organization called ASHRAE plays a role in ensuring the continued protection of these individuals.
What does ASHRAE stand for, and what is ASHRAE 110? First, ASHRAE is an acronym for the American Society of Heating, Refrigerating, and Air Conditioning Engineers. This HVAC trade group, in existence for over 130 years, dedicates itself to "advancing human well-being through sustainable technology for the built environment." The group puts this into practice by developing testing and performance standards for HVAC equipment used in various applications, from personal vehicles to large-scale industrial facilities and beyond.
When you ask, "What is ASHRAE?" the standards that the organization has developed — such as ASHRAE 110 — are an important part of the answer. Developed by the leading experts in the field, their criteria provide a common reference for proper design, installation and testing of ventilation, air flow, heating and air-conditioning equipment. The guidelines focus on a range of concerns: air quality, system effectiveness, comfort and, increasingly, sustainability. A common end goal is the health and safety of anyone who comes into contact with this machinery.
ASHRAE 110 Testing
ASHRAE testing methods depend heavily on which system is being evaluated and the application in which it is being used. However, the majority of the examination is focused on equipment that is operating as intended, at an effective capacity. It is important to remember that ASHRAE standards themselves cannot measure or guarantee safety, and thus they must be implemented in conjunction with supplementary equipment (such as sensors and alarms), as well as OSHA regulations, proper personnel training, and other best practices.
ASHRAE 110 is a standard that has been developed specifically for laboratory fume hoods to ensure that they intake, contain, and exhaust fumes effectively from a confined area. The ASHRAE Standard 110 includes tests such as:
Face velocity: Face velocity is a qualitative measure of the speed at which air flows into the intake and through the fume hood.
Smoke visualization: The smoke visualization evaluation shows how air moves inside and outside the hood at both the intake and exhaust points. It can illustrate potential points of danger if fumes leak, do not dispersed from the exhaust, or are interrupted at the intake by crossflows.
Tracer gas containment: This test determines if any contaminated particles are able to escape the hood, and if so, how many could potentially reach the hood operator.
TSS and ASHRAE 110 Testing
At Technical Safety Services, we offer reliable, proven ASHRAE 110 testing with several unique benefits, including a sustainable tracer gas. We have pioneered the use of nitrous oxide as a sustainable tracer gas as opposed to the greenhouse gas typically used, significantly reducing the carbon footprint of the examination process.
ASHRAE 110 provides adequate testing methods but does not specify benchmarks or other qualitative recommendations for action. TSS is ready to help you implement and comply with regulations such as OSHA, as well as to develop and maintain your own safety principles. Trustworthy, comprehensive ASHRAE 110 analysis is the first step on your path to efficient and secure fume hood operation. To learn how we can help, contact us today.