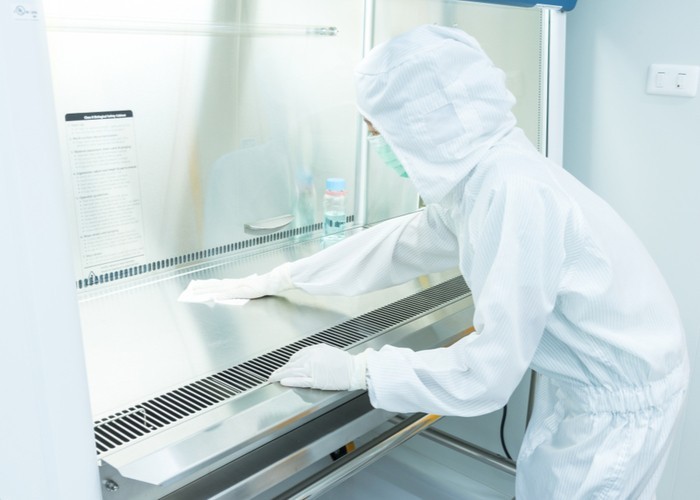 Most laboratories contain sophisticated equipment required to complete work with accurate, reliable, and repeatable results. Most of this equipment requires some form of maintenance or checks to keep it running at optimal performance. When equipment is not properly maintained, lab results may be compromised, worker safety may be threatened, and the facility could even fall out of regulatory compliance.
Equipment that is not functioning properly can pose a risk to the ongoing efficient operation of a lab facility and can result in excessive costs, missed deadlines, reputational damage or, in the worst cases, facility shutdown.
As you can see, proper maintenance of laboratory equipment is one of the most effective methods for achieving these requirements and avoiding the negative outcomes that can arise from neglecting these critical tasks. In this piece, we will discuss the care and maintenance of laboratory equipment, including specific areas of focus and why they are important.
The Basics of Laboratory Equipment Maintenance
There are many different types/pieces of laboratory equipment and what it means to properly maintain that equipment is based on the specific piece of equipment. For example, Biological Safety Cabinets and Chemical Fume Hoods need to be certified while centrifuges need to be calibrated. Autoclaves should be validated before use and microscopes may require cleaning. The tips listed below are intended to provide an overview and a starting point for an effective laboratory equipment maintenance strategy. Keep in mind that every facility and application is different, and your plan should be tailored to meet your specific requirements, as well as any industry- or region-specific regulations or laws.
Be informed about your equipment: Knowledge is truly one of the best tools for proper maintenance, and in a laboratory setting, it is critical for personnel to understand how to properly operate any equipment with which they come into contact. This sets a proactive safeguard against unexpected maintenance, which is often the result of knowledge gaps and improper equipment operation. Be sure that personnel have received proper training, achieved any necessary certifications, and reviewed — and can readily access — any necessary equipment documentation. As an extra safety tip, personnel should follow the same procedures for any materials being handled as well.
Remain aware of unique or specific requirements: Different equipment maintenance regulations exist for different regions, states, industries, cities, and countries, and it is the responsibility of the facility operator to be aware of exactly which compliance requirements they must meet. Standard regulations such as CLIA, FDA, cGMP, OSHA, and other general governing bodies should be the baseline requirement — from there, it is critical to ensure compliance with any locale-specific regulations in order to prevent fines, lost time, or shutdown.
Perform regular calibration: Equipment accuracy must be maintained through regular testing and calibration in order to ensure reliable, repeatable research and testing results, as well as high-quality products. Remember that your calibration equipment must itself be regularly calibrated, otherwise you run the risk of widespread inaccuracy throughout the facility. Without regular calibration, the integrity and reputation of your facility may suffer, resulting in lost business.
Understand the basics of equipment and facility maintenance: There exist several levels of facility maintenance, ranging from everyday maintenance checks to annual or semiannual comprehensive procedures. Alongside planned maintenance, unplanned maintenance events must also be considered. To help incorporate a maintenance mindset among all personnel, training should be provided for daily maintenance tasks to ensure a baseline of reliable operation. These tasks might include surface cleaning, visual inspection, good facility "hygiene," and other seemingly simple tasks that can make a major impact on the success of your maintenance plan and your overall operations.
Perform equipment resets regularly: Like calibration, equipment should also be regularly checked and reset in order to ensure accurate operation, reliable data, and repeatable results.
Ensure that certifications and manufacturer information are up to date: Up-to-date certifications go hand-in-hand with effective maintenance practices and help ensure regulatory compliance and proper equipment operation. Be sure to regularly review manufacturer documentation and take steps to be proactively notified of any updates to standard operating procedures, safety measures, calibration and maintenance instructions, and more. Keep a record of any updates and ensure that your personnel are aware of where and how to locate the most up-to-date information.
Focus on people as well as equipment: A pervasive maintenance mindset is one of the most effective tools in creating a facility that adheres to good maintenance practices. You can achieve this mindset among all personnel through several methods: communicating the importance of maintenance from every level of the business, from leadership on down; enacting cross-training so that personnel have an understanding of maintenance and operating procedures in numerous areas of the facility; conducting regular training and retraining; ensuring that personnel understand the benefits of good maintenance and the risks of improper maintenance; and ensuring that daily maintenance tasks are carried out without exception.
With these tips, you now have a solid foundation to institute an effective maintenance program in your laboratory facility. While these big-picture practices apply to nearly any facility, be sure to understand the specifics of your industry, your customers, your locale, and any regulatory bodies in order to tailor your maintenance program to ensure maximum success.