Few industries in history have been subjected to such intense scrutiny as the modern, highly regulated U.S. pharmaceutical industry. For a half-century, Technical Safety Services has specialized in partnering with clients in the industry to provide pharmaceutical cleanroom and clean device testing to ensure compliance of your controlled environments. TSS' ISO 9001 accredited quality system ensures our services and processes deliver the services required to deliver quality results. Our highly trained technicians provide the cleanroom, clean device, validation, and sampling services to deliver the data you need to manage your cleanrooms and compliance.
Learn more about our offerings below.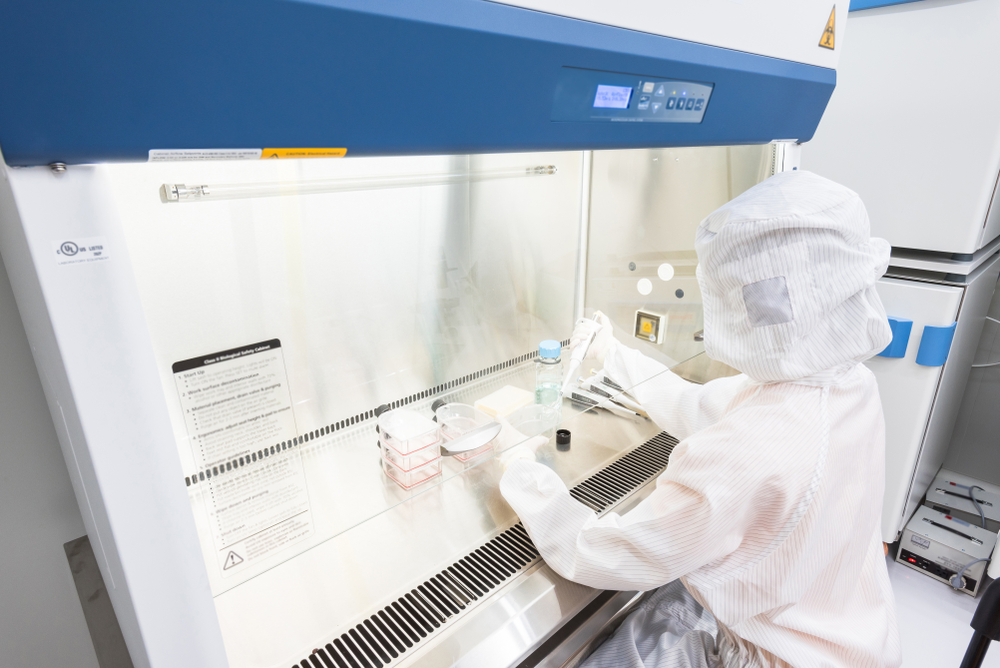 Cleanroom Certification Services
Following strict cGMP guidelines, our highly trained technicians perform pharmaceutical cleanroom classification and testing that complies with standards set by ISO, IEST, WHO, ISPE, and any applicable customer design specifications. Our trusted cleanroom certification services include documentation created with our proprietary 21 CFR Part 11-compliant data collection software, eData.
Routine certification tasks include:
Airflow volume/velocity profile
Room air exchange rate calculation
Room differential pressure measurement
HEPA filter integrity testing
Non-viable air particle counting
Viable environmental monitoring
Temperature/relative humidity measurement
TSS also offers:
Room recovery testing
Airflow visualization studies
IQ/OQ/PQ Validation services
Compressed air and gas testing
Lighting, vibration and sound tests
Additional testing as required by the client or industry guidelines
Biological Safety Cabinet Testing and Certification
We offer comprehensive biosafety cabinet testing, certification and maintenance. Let our technicians service your equipment to ensure optimal safety and operation. We are authorized to make warranty repairs to all equipment, by all major manufacturers. We field test biological safety cabinets in accordance with NSF/ANSI 49, OSHA, NIH/CDC and manufacturer's specifications.
NSF-49 certification includes:
Inflow velocity measurements
Downflow velocity measurements
HEPA filter integrity testing
Smoke pattern testing
Site installation testing and alarm calibration
Additionally, we offer a full menu of optional tests:
Non-viable air particle counting
Viable environmental monitoring
Airflow visualization studies
IQ/OQ/PQ Validation Services
Electrical safety testing
Fluorescent light testing
UV light testing
Pressure decay and cabinet integrity testing
Vibration and sound testing
Validation
TSS may validate or re-qualify your controlled environments to provide the start-up documentation required for assurance your facility delivers the consistent control required to keep your project timelines. A dedicated, single point of contact is provided for every Validation project; putting an experienced project manager in touch with your internal stakeholders to develop a complete and compliant validation plan. Custom, cGMP compliant validation protocols are generated, executed, and provided in a final summary report package in a single solution to your validation and qualification needs.
Decommissioning Services
To remain competitive, pharma companies must adapt to changing circumstances and market pressures with agility. When that means moving on — and decommissioning spaces with potential biohazard concerns — we can help. Don't risk liability. Let one of our decommissioning teams draft and implement a decommissioning plan that complies with ANSI/AIHA Z9. 11-2008, satisfying all regulatory agency requirements.
Why Technical Safety Services?
We realize that you have many options when it comes to pharmaceutical cleanroom certification, biosafety cabinet testing, validation, and safe decommissioning. TSS maintains the largest, most experienced staff of NSF-accredited service technicians in the U.S. Trust our experience when it comes to crucial compliance-oriented tasks.
Ready to get started? Contact Technical Safety Services today.