Today's high-stakes biotech companies rely on state-of-the-art cleanroom facilities to ensure the purity and integrity of products and procedures. For obvious reasons, biotechnology services, research and development must occur under contamination-free conditions.
Technical Safety Services has more than five decades of experience servicing the industry with everything from cleanroom testing and certification services, to GMP documentation, to our laboratory water systems.
We specialize in biological safety cabinet testing and certification, cleanroom testing, clean bench testing and maintenance, and cGMP compliant IQ, OQ, PQ validation services, among other important services.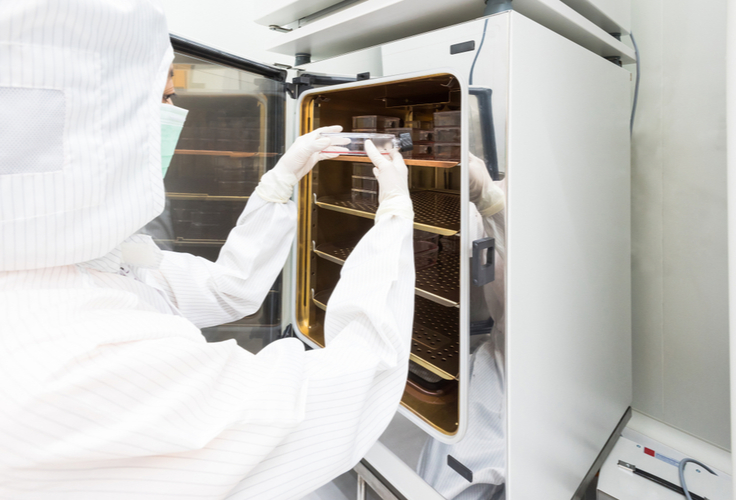 Biological Safety Cabinet Testing and Certification
Biological safety cabinets are sophisticated, crucial pieces of equipment that require comprehensive safety testing, certification and maintenance, and TSS has more NSF/ANSI 49 certified technicians than any other certification agency nationally. TSS' certification procedures are developed and executed in accordance with NSF/ANSI 49, OSHA, NIH/CDC and manufacturer's specifications. We'll conduct comprehensive function and safety checks including documenting inflow velocity, downflow velocity, HEPA filter integrity testing, and smoke pattern testing to visually verify airflow patterns.
Besides routine certification requirements, we can also conduct cGMP compliant validation, perform site installation testing and alarm calibration. In addition to these core tests of optimal functionality, we can provide optional services and checks, such as non-viable particle counting, electrical safety testing, fluorescent light testing, vibration, sound and pressure decay testing, etc. — ensuring operator safety and cGMP compliance are our ultimate goals with everything we do.
Cleanroom Testing
Cleanroom certification and testing are fundamental services that are crucial to success within the biotechnology industry. At Technical Safety Services, we've built our half-century reputation on this and other core services of vital importance to biotech industries.
Our cleanroom certification services provide you documentation created with eData, our proprietary, 21 CFR Part 11-compliant data collection software. Testing is performed by highly trained and qualified service technicians in accordance with cGMP, IEST and ISO specifications.
Core testing services include airflow volume/velocity documentation, room air exchange rate measurement, room differential pressure testing, HEPA filter testing, non-viable particle counting, and measurement of temperature and relative humidity. Optional services are also offered including air balancing, air visualization studies, room recovery, IQ/OQ/PQ validation, light, vibration and sound checks, compressed air and gas testing, etc.
Partner With Us
When you choose Technical Safety Services, you'll gain access to our ISO 9001-certified quality system and our nationwide network of skilled technicians. We'll help you achieve and maintain the rigorous standards required to operate successfully within the industry. Assistance with professional validation, commissioning and decommissioning are among the many services we provide to support our clients through every phase of development.
Contact us to learn more today.