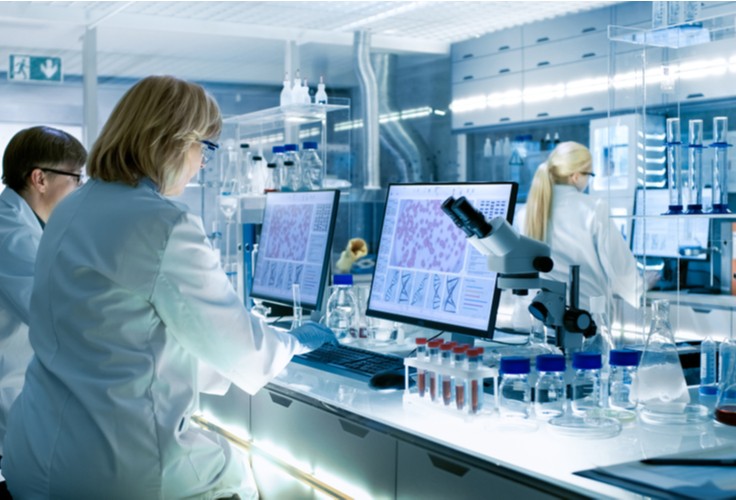 The processes of building, opening or renovating a laboratory facility are unlike similar processes for just about any other application. While other kinds of facilities are typically planned, designed, built to specifications and opened, successfully building a laboratory requires an entirely different process.
The major difference with building and opening a laboratory is the process of commissioning. Commissioning is primarily based on documentation, checkups and testing throughout the planning, design and construction stages, and is intended to confirm that the lab facility is built in accordance with the regulations and certifications required for the type of work that will be done in the lab.
Because the work performed in laboratories is sensitive and at times dangerous, commissioning lab spaces is necessary. Lab commissioning is intended to:
Prevent communication errors in the design and construction of a lab
Make sure the finished facility meets the required specifications
Check that equipment is installed correctly and operates to specifications
Address potential issues as early in the process as possible so they do not arise once construction is complete
Provide thorough, expert documentation for lab design, operations, testing and maintenance
Ensure the integrity and safety of the finished facility
Below, we'll look at some of the more specific steps in laboratory commissioning.
Steps in Commissioning Laboratory Facilities
As mentioned above, lab commissioning serves several purposes in building a lab, and as such, it entails many different tasks, actions and processes. Lab commissioning practices and underpinnings include:
Thorough technical documentation to prevent communication errors and provide a single resource for construction and building requirements. Documentation should cover facility design, purpose, equipment operation, testing, checkup processes, maintenance, safety procedures and any other information critical to the operation of the lab.
Ongoing testing through all stages of construction so the finished facility will meet the required specifications. By testing throughout the building process and not just at the end, lab management and builders will be able to identify and address any potential questions, problems or other issues with the proper construction of the lab.
Open communication so specifications are clear to builders, and facility owners or managers are aware of any issues as soon as they arise.
Performance verification of all critical equipment, especially the types required to meet specific regulations such as biosafety level requirements. Areas and equipment to verify include containment hoods and cabinets, airflow and ventilation systems, filters, doors, work surfaces, PPE availability and more.
Proper infrastructure and signage such as self-closing, lockable doors; safety signs including PPE requirements and sharps warnings; fire and emergency procedures; egress methods; occupancy limits; eye wash and shower locations and more.
Implementation of — and adherence to — ongoing testing to ensure that the facility continues to operate in accordance with required specifications, regulations and safety practices.
Certification to maintain compliance with all safety and audit requirements for the type of work being performed.
Technical Safety Services is committed to helping your laboratory facility meet specification and certification requirements for standards such as Biosafety Level 3 (BSL3). Our commissioning certification services give you confidence that your lab construction or renovation will be done properly and to specifications. For more information, visit our services page or contact us today.