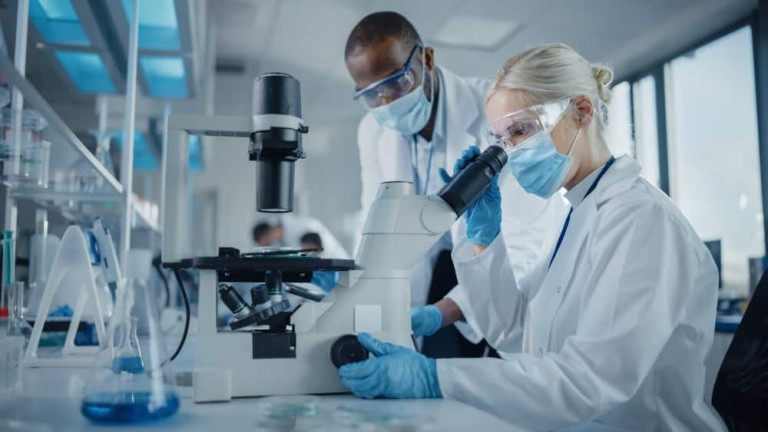 In the pharmaceutical industry, consistently ensuring the quality control of final products and compliance with regulatory requirements is of critical importance. One process that helps achieve this is computer system validation (CSV).
At its core, CSV verifies that the computer systems and software being used produce reliable data and results in line with their intended applications across the product lifecycle. It checks the efficiency, effectiveness, consistency, accuracy and reliability of these systems.
In addition to improving product reliability and ensuring computer systems function correctly, CSV also helps address unexpected issues, prevent data loss and continuously refine and update systems. The necessity of CSV extends to computer systems involved in a wide range of operations including R&D, manufacturing, testing, stability, storage and packaging processes in pharmaceutical setups.
In the sections below, we're going to take a closer look at computer system validation in the pharmaceutical industry, the steps involved in the CSV process and examples of specific systems that should be validated using CSV.
Steps Involved in the CSV Process (GAMP-5 Model)
The CSV process is typically executed using the GAMP-5 model, which is a systematic approach created to ensure compliance, efficiency, quality and regulatory standard interpretation in the pharmaceutical industry.
This model primarily consists of five steps: planning, specification, configuration/coding, verification, and reporting.
Planning lays out the validation project scope that includes computer system and software details and user requirements; this step produces essential documents such as validation plans and risk analyses.
Specification then maps these requirements into system functions and configurations with traceability.
The configuration phase uses these functionalities from specifications via coding while the verification step tests the system through unit, integration and user acceptance testing.
All these steps are executed to generate reporting for computer system validation pharma applications that summarize results and document evidence, validating that the system was designed as intended.
Examples of Systems That Should Be Validated Using CSV
Given how diverse the pharmaceutical industry is, many complex systems require validation through CSV.
Below are a few key examples with an emphasis on lab systems:
Clinical, laboratory, or manufacturing database systems: The rapid adoption of how we collect medical data today has required innovative approaches to database system validation. CSV steps in to ensure these systems can process and store large amounts of data reliably and accurately.
Laboratory data capture devices: The devices that record and collate laboratory data must undergo CSV to validate their accuracy. During this process testers rely heavily on Good Automated Laboratory Practices and standards outlined by the National Environmental Laboratory Accreditation Conference.
Automated laboratory equipment: Automated equipment such as analyzers, fraction collectors and liquid handlers play a significant role in drug discovery and development. Their validation process consists of quality control checks, sustainability tests, validation of analytical methods and the qualification of analytical instruments ensuring these sophisticated pieces of technology function as intended under variable conditions.
Wrapping It Up
There's no room for error when it comes to CSV in pharma industry applications — and that's where Technical Safety Services steps in.
As a recognized leader in the testing and certification of cleanrooms and controlled environments, we offer a wide range of services that can elevate the quality control and security of your operations. This isn't just about meeting regulatory requirements; it's about ensuring the efficacy, safety and data integrity of your products — a responsibility we take very seriously. If you've ever wondered, "What is computer system validation in pharmaceutical applications?" or wanted to know where to start, we can help.
Whether it's commissioning, decommissioning, calibration of laboratory equipment creating meticulous GMP documentation, or full-scale validation of systems, equipment, and utilities, we have the technical knowledge and customer first approach required to provide unmatched service quality. With us, your CSV processes can not only meet, but also transcend, the required industry standards, reducing your risks and ensuring that your computer systems are thoroughly verified and validated for their specific use.
If you're in the pharmaceutical industry, surely you value quality, reliability, and excellence. We invite you to join our national client base.
Don't hesitate to contact Technical Safety Services today and learn more about how our services can support your business. Together, we can ensure a safer more efficient future for all.