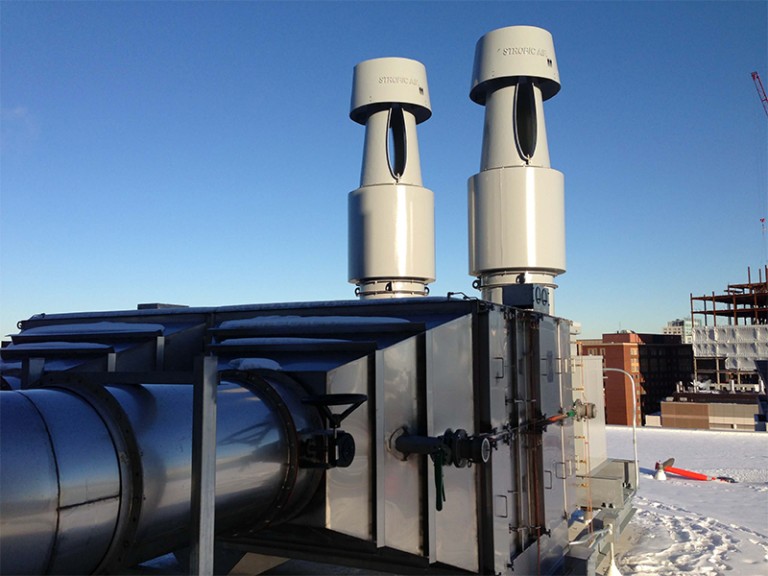 Biosafety Level 3 (BSL-3) requirements apply to facilities that handle transmissible agents and toxins that can spread via the air and cause infection through respiratory inhalation. BSL-3 labs are intended to protect against microbes that may cause lethal infection. Of the four Biosafety Level designations, BSL-3 addresses microbes of the second-highest identified risk, behind only BSL-4 facilities. Facilities that handle testing of animals must adhere to Animal Biosafety Level (ABSL) standards, which build on the requirements of a given Biosafety Level and add special considerations due to the presence of animals.
BSL-3 Commissioning Requirements
To be commissioned as BSL-3 compliant, facility requirements include:
All work is done in biosafety cabinets.
Airflow is directional, from outside (non-laboratory, non-contaminated areas) to inside (potentially contaminated laboratory areas) to prevent the potential spread of toxins.
Two self-closing, interlocked doors are available for entry and egress.
All windows, floors and walls are sealed.
Construction materials are non-porous and can be easily cleaned and decontaminated.
Filtered ventilation is present, ideally with HEPA filtration.
A hands-free sink and eyewash are located at the controlled area's exit.
Self-contained decontamination of lab waste is done via autoclave or incinerator.
Medical surveillance of lab workers is conducted.
Controlled access to the facility is ensured.
Animal Biosafety Level 3 (ABSL-3) regulations exist as well. In addition to the requirements listed above, certain considerations must be made to retain the same level of safety and control. ABSL-3 commissioning requirements include:
Individual ventilated cages (IVCs) for smaller animals, containing potential contaminants from entering the general environment
Potential restriction of non-research animals from entering the facility, or special considerations for larger animals
Pre-filters to block fur, hair and other materials from blocking ventilation and filtration systems
Whether BSL-3 or ABSL-3, verifying facilities must remain compliant with the relevant standards in order to remain operational and keep personnel safe.
Commissioning Services
Technical Safety Services offers facility program development, design, construction, and performance verification testing for BSL-3 commissioning. Our team will create a facility-specific Testing and Performance Verification protocol to ensure compliance with CDC, NIH, USDA and ANSI guidelines. We draw upon facility and industry performance verification standards, guidelines and best practices, including ANSI Z9.14, to create a BSL-3 annual performance verification plan to ensure ongoing compliance and facility performance. To learn more about our commissioning and decommissioning services, contact us today.